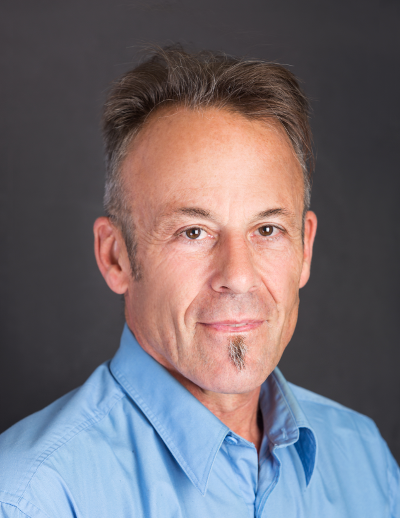 About me, aka Denny Hunt and "Why Is This True?" and this amazing Get-Wisdom venture!
Here's the stuff you might see on a resume.
Qualifications
     Instrument Technical Applications and Support, New Project & Maintenance Management, Installation & Maintenance of Commercial, Industrial and Residential Electrical & Plumbing Systems, Licensed Marine Engineer, Installation and Maintenance of Water Treatment Systems, Computers (PC & Mac), Monitoring & Control, Power Generation, Diesels, HVAC & Hydraulics
Education Marine Engineering Technology Degree California Maritime Academy, 1984
Employment
    

1984-1987 Systems Operator, Monterey Bay Aquarium 886 Cannery Row Monterey, CA 93940 Responsible for maintenance of sea-water filtration systems, HVAC, 

  

aquarium control systems, power distribution and lighting.

    

1987-1997 Chief Engineer & Project Coordinator (new ship build project) Monterey Bay Aquarium Research Institute, PO Box 628 7642 Sandholdt Rd. Moss Landing, CA Responsible for operation & maintenance of 110″ diesel and 117″ diesel/electric oceanographic research vessels in support of deep sea remotely operated submarines. Participated in construction oversight and specifications package for on-site shipyard construction of the R/V Western Flyer.

  

(see http://www.mbari.org).

 

     

1998-1999 Shipyard Special Project Consultant Bay Ship & Yacht, Alameda, CA: Technical and Project Managerial Support

  

Testing documentation & oversight, 13 months, $9m project for restructural overhaul of the the R/V Western Flyer 

 

     

2000-2016 Sales Application Engineer for Air Monitor Corporation 1050 Hopper Avenue, Santa Rosa, CA, 95403
Other Accomplishments & Skills
     Advance PADI diver, Treasure Island Firefighting School, First Aid, PC & Mac, fine art painter (primarily seascapes), familiar with various applications performing monitoring and control of machinery and processes. Motorcycles, horse-packing, farming (potato farming with a mule), soils, gardening, tractor and forklift operation, hydraulic farm machinery, residential and commercial electrical wiring. Volunteer with Buddy Program and Convalescent Home pet visits.
I was born in March of 1957 and I was raised by my Mother Nancy. From the age of 4 it was just her, my sister Audrey and me.  Due to divorce, my Dad was gone and I would see him from time to time. Later, we would spend quite a bit of time together and he passed in 2001. He was a drinker and so was I.  
I was/am an empath of sorts, but that got shut down rather quickly when I was very young.  I was generally a pretty happy kid despite some circumstances such as the divorce and some health issues.  By the time I was 15 I really got into the expanded consciousness/drug culture and I mixed that liberally with the party scene which was raging in the mid to late 70's and on into the mid 80's.  I learned a lot and also did a lot of damage.  
Not until I was at the Cal Maritime Academy getting my Engineering Degree did I realize that the booze was probably going to ruin my life or kill me.  I became an AA non-drinker type for the most part until the end of 2015 at the ripe age of 58.  AA was a life saver in many ways, but unfortunately for me and many others – AA only tells part of the story.
After my 4 years at the Cal Maritime Academy I met Jenn and we were married in 1985.  I prayed for her to come into my life and even though I was not very good at recognizing answered prayers we were married in 1985.  We tried to have children after we had been married for about 5 years and that resulted in 5 invitro attempts and 2 ectopic pregnancies.  We even attempted to adopt Jenn's baby cousin from the Philippines, but we were thwarted at every turn. Our kids now are our many animals!
Back in 1996 I had this experience that I liken to someone pouring cold water down my back.  I felt very awake and very unsure of EVERYTHING that I believed.  I knew that something was very wrong and that I needed to figure it out.  I was 39 years old and had my golden hand cuffs job at the Monterey Bay Aquarium Research Institute as the Chief Engineer on the Oceanographic Research Vessel the Western Flyer.  From a career perspective, I pretty much had it made – great pay, full benefits, full medical, dental and vision plan, great retirement program, adventurous activities at sea and a fantastic group of people in the work environment.  The only thing I did not like that much was the repetitive nature of the ship's maintenance.  
The cold water experience of 1996 sent me on a quest and I became very interested in the Bible, the world's history, economics and geopolitics.  I also had this compulsion to quit my job, sell our house and move to Mt. Shasta.  Frankly to many, it seemed I had lost my senses to walk away from MBARI and the life that Jenn and I had built in the Monterey/Salinas area. The departure from MBARI was made much easier with the passing of our benefactor David Packard because when he went, his vision and management influence also quickly departed and was replaced by the obnoxious culture of Academia. Jenn had a successful and growing Massage Therapy Business, but we sold the house anyway and walked away from some debt and started to entertain the idea of getting out of the system as much as possible.  In 1997 we moved to a fantastic rental in the Shastina area of Weed, California just north of magnificent Mount Shasta.  The builders of this house who were also our landlords told us they used the house for their UFO parties.  They were huge fans of Art Bell. I thought that was quaint – little did I know!  Anyway the house was fantastic and the top floor was built as one room so we had a 360 degree view of the northern region of and around Mt. Shasta.  It was like living in a postcard.
While we lived up there I was also very interested in the sovereignty movement, the home church movement and the unincorporated church movement. I did a lot of hiking and took a wildcrafting class.   
Due to Jenn's Dad's health and an opportunity to be closer to my family we moved to where we live now; about 60 miles north of San Francisco in the Cotati/Sebastopol area. It is a 10 acre property that has been in my Mom's side of the family since the early 1900's.
In the years – from 2003 to about 2006 I took up oil painting and started doing seascapes and became pretty successful at it.  In 2009 we started growing potatoes and I learned how to train and use a mule to do some farm work.  I was a bit of a prepper and survivalist and did not have a very positive outlook for the world's future.  All the while I was also working my 9 to 5 as a Sales Application Engineer for a company that manufactured and sold airflow measurement instruments.  I was always busy with something!
I continued my search.  I studied and read and I read and studied.  I was learning all the time and ended up as a Christian with a focus on apologetics and a person who could give a 2 and half our lecture on money and the Federal Reserve (thank you G. Edward Griffin).  I did this for the Eagle Forum in Santa Rosa, CA in 2008. I was too much of a proselytizer, but it did not stop me.  I just kept digging.  I was becoming fast friends with the rabbit hole experience and the very dark story of world history, geopolitics and the ruling elite.
I also became involved in the Ron Paul campaigns. By 2013 or so I was migrating away from politics and religion because I was still learning that there was more to this story than what could be supplied through those typical areas of study.  I was coming to the realization that politics and religion would not be playing any significant role in the huge changes that are coming. For me, it would be more accurate to say that politics and religion would be going along for the ride.
In 2014 or so I came to the realization (from where I am not entirely sure) that we would probably not be subjected to a 3rd world war and that the population in the US would probably not be overcome by some calamitous event. Or at least I realized that my reaction to those things would not be sourced from my prepper and survivalist perspective.  I slowly gave up all those prepper and survivalist activities.  My good friend John L. bought me the Telos books by Aurelia Louise Jones and that finally opened up my world even further and I gained the perspective that was indicated to me almost 20 years earlier.  
Also 2014 I was on a new round of study and I also was having difficulty enduring episodes of what I would call increased energies although I really do not have any good way of describing my experiences with these frequency pulses.  They were making me really uncomfortable and the only thing I found that would alleviate the discomfort was drinking.  I started making notes of the dates. I remember these coming through about once per month and then increasing in frequency.  I started using different search terms to see if I could find any descriptions or reporting on this phenomena and then I finally found Thomas Moore's site from his Healing Centre in Canada and he was reporting the dates; they coincided.  Ascension pulse is one term used.  I had part of the answer and I also found that it related/corresponded to the Schuman Frequency.  
Soon after reading the Telos books and a box full of related material covering everything from alien abductions, the Pleaidians, Ancient Aliens, galactic history, secret space programs, the shows on GAIA, to reading Greer, Wilcock, Dolan, Salla. Tellinger, Casey, ad nauseum & etc., & much, much more I found Cobra and Prepare for Change.  That is where I decided to hang my hat for a while.  It seemed to be the most single coherent source amongst all of the morass of competing and conflicting information.  I wanted to join the local Prepare for Change support group and since there was none to be found I decided to volunteer to become a group leader.  Shortly thereafter and after noticing how many folks had never heard of Cobra, Elizabeth Whitney and I did a presentation at the Sebastopol Grange on May 28, 2015 talking about the Event as Cobra describes it. About 50 people showed up and it helped us to kick start the weekly meditations hosted at our house out in a little redwood grove with about 10 people.  
Not too long after our success in May I started seeking cures for the extreme reactions I was having to these ascension pulses.  The drinking, obviously, was getting me nowhere.
Finally after a few thousand dollars spent on various types of treatment I received a reading from Vidya Frazier in December of 2015 and she informed me that I had an entity attachment that was related to my felt need to self medicate with alcohol. She did not do entity attachment removals so she referred me to a fellow named Karl Mollison.  I knew that now I was on the right track and scheduled an appointment with Karl couple of days later.  Sure enough, he reported that he removed a disincarnate spirit who was once my abusive uncle from a previous life (so to speak) and while there were no fireworks, my life changed in a very positive and sure way.  
I also discovered through Vida's reading an explanation for some things that perplexed me about my seeming inability to adapt comfortably to the world as it is commonly perceived. I was, from my teenage years and in one form or another, very prone to becoming a military type, which deep down I knew was no good for me and it would be my undoing, or, more likely, anti-government, anti-state and antiauthoritarian. Vidya reported a series of incarnations that were thematically coherent insofar as my repeating mission to clean up governments, religions or similar authoritarian institutions. In most cases if not all – it seems I was not successful. I went away discouraged and in one instance killed for my efforts.  This was later confirmed by a different reading.
Not long after my session with Karl, I left my job of 15 years with the instrument manufacturing company on April 15, 2016 and in May of 2016 I started my "Why Is This True?" YouTube Channel knowing that I was finally doing what I came here to do. 
Sixty long, adventurous, satisfying, misdirected, confusing, culminating years later – I am finally doing what I came here to do. The YT channel made sense and it continues to make sense – not that it won't change. It probably will.  For now it is my mission.  It is a little dangerous. The pay is terrible, but that is slowly changing.  And, more importantly, I am having fun.
Yes, I am slowly getting more support for my channel, financial and otherwise. The support is needed because the world is in a mess and it is only going to get better once we take our power pack and the take on the commensurate responsibility. I am intending that "Why Is This True?" is contributing to our ability to take our power back.
I have learned so much; who we are and where we are going.  I would like to help others do the same without the proselytizing or creating new authority figures for, as we are learning, the answers are no longer external. We can use some of the external information to help us to navigate to the answers within; that seems to be the most productive path.  Early on it was pretty clear to me that the way forward would be for me to always remember the theme and motto that were created along with the YouTube Channel "Why Is This True?" 1) Your answer is the most important one. and 2) Reveal and Forgive.  These ideas have only been reinforced with each new interview that blesses me and this awakening community of truth seekers.
Thanks for reading my story … now forgetaboutit! 
Victory to the Light.
PS Fast forward to September 2017: Karl and I meet Brian and the wheels are turning even faster now! I have come to realize in the previous few months thanks to the video interview channeling series that used to be on Why Is This True? that there is indeed a Dark Alien Agenda for mankind and the situation does create a sense of urgency very much like what I felt more than 20 years ago at the beginning of my 'rabbit hole' experience. Karl, Brian and I realize that a more sophisticated platform is needed to get the word and the healing out to a world that is fast asleep and in the face of danger.  For me, this was not a fear engendering episode, this was rather a place where there were no loose ends left lying on the floor and finally a coherent explanation and a place on the map showing an accurate location. Thus the solution that was given along with the sorry truth also made perfect sense. So here I am, in my autumn years with a great purpose and dedication to Get-Wisdom.com and my new partners Karl, Brian and all the many devoted volunteers, but my greatest thanks goes to God and the understanding that in order to solve my problems and the world's as well is in my partnership with Source Creator and the Divine Realm. Victory to the Real Light which is Love!
Denny Hunt
Reveal and Forgive