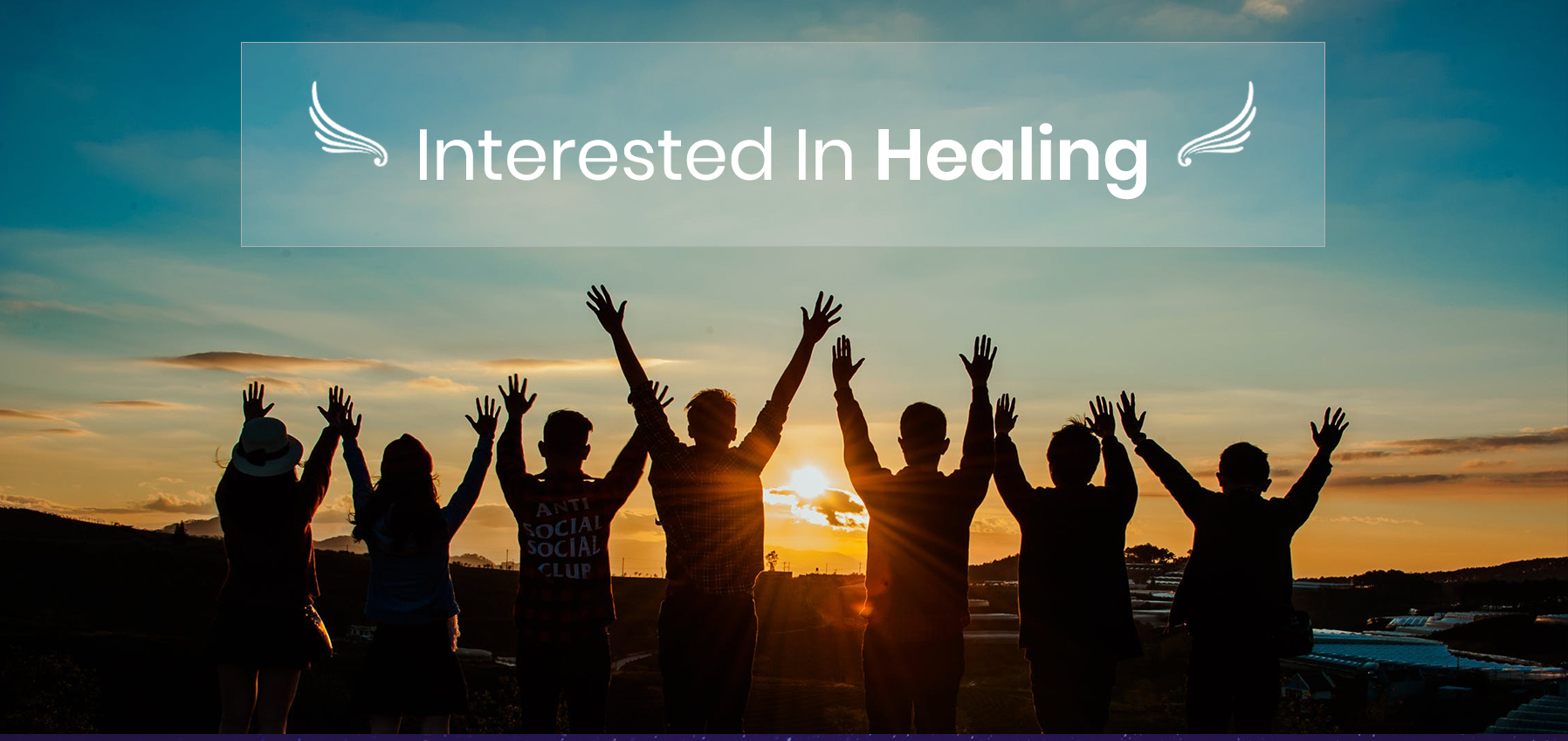 Heal Your Wounded Spirit
Almost everyone who seeks the ultimate truth in life comes across troubling questions. Is there any justice to heal karma from evil in the world? Is there a reason I'm having nightmares and can I prevent them? Is there a way to address the hidden causes of illness? Who will save the human race from self-destruction?
When people set out to discover what lies beneath the great folds of deceit and endless world conflict, they end up on three paths: some find their divine calling and purpose; some end up on the opposite end of the spectrum and are lost; and the rest give in to grave cynicism.
But there's a solution—the human race isn't lost to all. Let us heal your spirit and guide you to the right path. You might have had a rocky journey, but it doesn't need to end here. We are experienced spiritual healers who provide divine healing sessions, training, offer courses, and conduct inspirational sessions for those truly seeking the truth.
We're only human. Pain and resentment, disappointment and disillusion, all are part of transitioning into an enlightened person. But the process is tiring and demanding, and we help heal those who have been wounded on their spiritual journey.
Causes of Human Problems

About Lightworker Healing Protocol

Purchase Sessions and Rechecks:

Indivdiual Clearing

Animal Clearing

Home Clearing

Help Departed Ones Reach Heaven
Causes of Human Problems

Your emotions and bodily sensations can often tell you when you're in trouble. The tools of science can reveal some of what is going wrong inside you, but not truly why, nor how to heal it. That is why conventional treatments bring mostly symptomatic relief, at best. The divine realm has given us a deeper perspective, and a path to deeper healing of the life traumas that cause emotional and physical problems—the Lightworker Healing Protocol.

The advanced Lightworker Healing Protocol we have used to help people around the world has been optimized and streamlined for universal use by anyone wanting to heal others. The process is divinely guided and supported by working directly with Source Creator to follow a detailed, comprehensive Protocol that literally covers all the bases, every source of negativity that can impair a person physically, mentally, emotionally, or spiritually.

The Protocol requests the many procedures used by the divine realm for healing and restoration, working across time domains to literally undo the past influences causing current discord in the body.

The Protocol is designed to include you as a recipient of healing alongside your clients. You not only generate good karma by bringing the blessing of healing to others, you will be working on your own well-being with no extra effort. Our free download describes the Protocol and its applications in more detail.
Well Being is a Responsibility
You wouldn't drive your car and never change the oil or do other preventive maintenance. You wouldn't neglect your body by not attending to personal hygiene or nutrition. You owe your soul the same respect and care. After all, your car will die some day, and so will your body, but your spirit lives on, carrying with it all you have experienced, including unhealed wounds to your soul. It is the traumas of life that undermine well being of the body, mind, and spirit. Your highest calling is to love and heal yourself and others. It's a lot easier with divine help!
Our Other Services
The divine wisdom we have learned about many of life's mysteries, as we work to save and heal humanity, can open new doorways to changing your life for the better.
[newsletter_form type="minimal"]
WHAT OUR HAPPY CUSTOMERS SAY ABOUT OUR

DIVINE HEALING SERVICES
The healing that was initiated by my very first session has resulted in me finally resolving the lifetimes-long issue I have had with alcohol addiction, along with all sorts of other issues I had, like subconscious negative self-talk, which has renewed my joy at being alive in this (unfortunately) difficult reality. I have really never been happier than I am now. It is no exaggeration to say that the Lightworker Healing Protocol saved my life. Had I not come across it, I would have stayed on my old path, which was a destructive one that would not have allowed me to find my purpose in life, why I came here, which I discovered while learning the LHP. I cannot say enough good things about it, but the only way to know if this works, is to try it yourself. Be brave, take that step into the unknown, you will not be sorry. I wish everyone who reads this, luck and love on their journey in life, wherever it may lead them. With love and respect, [name withheld]

"The Lightworker Healing Protocol is the most effective healing modality I have ever come across! My search is over and so is yours! I am an Akashic Records Healer, Reiki Practitioner, Massage Practitioner, with training in Zpoint, Breathwave, and Ancestral clearing. I have found that my clients and myself did receive healing from these other modalities, but not at the same level. There are many amazing healing modalities out there for specific issues, but none that cover all the underlying issues like LHP does. I would recommend everyone take the LHP course, or get a session done! Not only have I done many sessions on myself but I have also done sessions for my regular clients that I have massaged for years, and all of my clients have noticed a huge difference in the way they feel. We all feel more clear in our minds, more at Peace and calm with life, more energetic and productive, and the physical pain leaves our bodies quickly when we overdo it. We are all so grateful for The Lightworker Healing Protocol!" [name withheld]