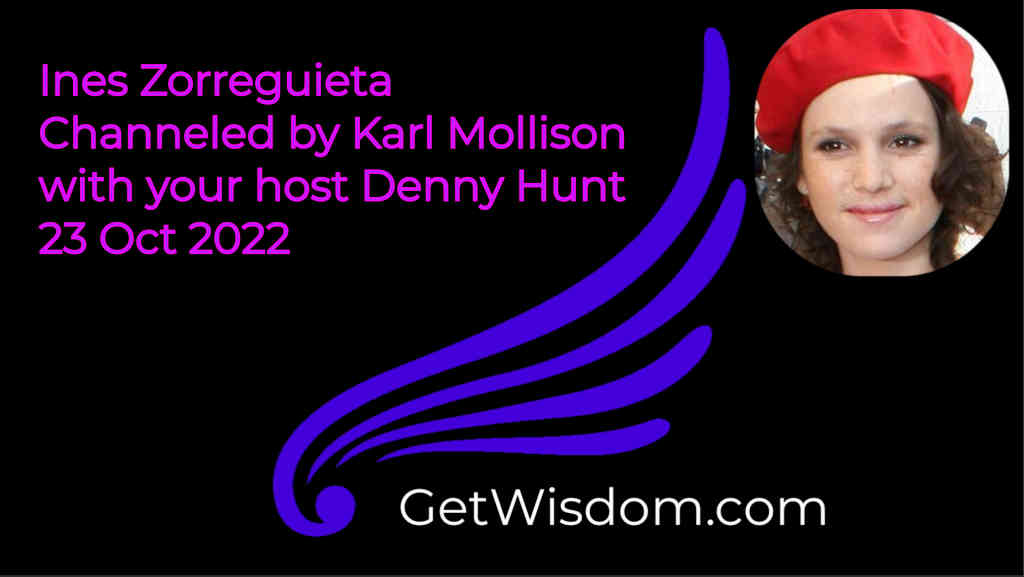 This Video Requires a FREE Participant Membership or Higher


Inés Zorreguieta Channeled by Karl Mollison 23Oct2022
From https://nypost.com/2018/06/07/dutch-queen-maximas-sister-found-dead-in-apparent-suicide/
The sister of Dutch Queen Maxima committed suicide in her apartment in Buenos Aires, officials said.
Inés Zorreguieta, 33, was found at her home in Argentina after a battle with depression and mental health issues, according to the BBC.
"It is presumed that it was a suicide," a spokesman for the Dutch government told Argentinian newspaper La Nacion. Queen Maxima, 47, a native of Argentina, is "shocked and devastated" by her younger sister's death, according to a statement to Dutch newspaper De Volksrant. She canceled her upcoming engagements including a state visit to Estonia, Latvia and Lithuania.
Zorreguieta was a bridesmaid at her sister's wedding to then Dutch Crown Prince Willem-Alexander in 2002 and was godmother to their youngest of three daughters, 11-year-old Princess Ariane. She was a civil servant who had been working for the Argentinian government since 2016, in an office that oversees social policies.
Between 2009 and 2011 she worked at the United Nations headquarters of Panama but returned to Argentina in 2012 after a breakup. Reports of her receiving medical treatment for problems with her diet and depression began circulating when she returned to the country.
Aside from her royal sister, Zorreguieta has two brothers, Martin and Juan, and three half-siblings. The father of Inés and Maxima, Jorge Zorreguieta, served as agriculture minister during Argentina's brutal military dictatorship and died last year of Hodgkin's lymphoma at 89.
His post caused an uproar in the Netherlands — the Dutch parliament held a debate before Maxima married the crown prince and her father wasn't allowed to attend their nuptials.
Tributes were paid to the "very beautiful and talented" Zorreguieta on a video her brother Martin posted of her singing and playing the guitar last year.
 See also https://totaldisclosure.net/louder-than-love/ines-zorreguieta/
Ines was thirty-three years old when she was found hanging from a doorknob by a red scarf. Kate Spade (June 5) and Anthony Bourdain (June 8) were found hanging in the same week as Ines was.