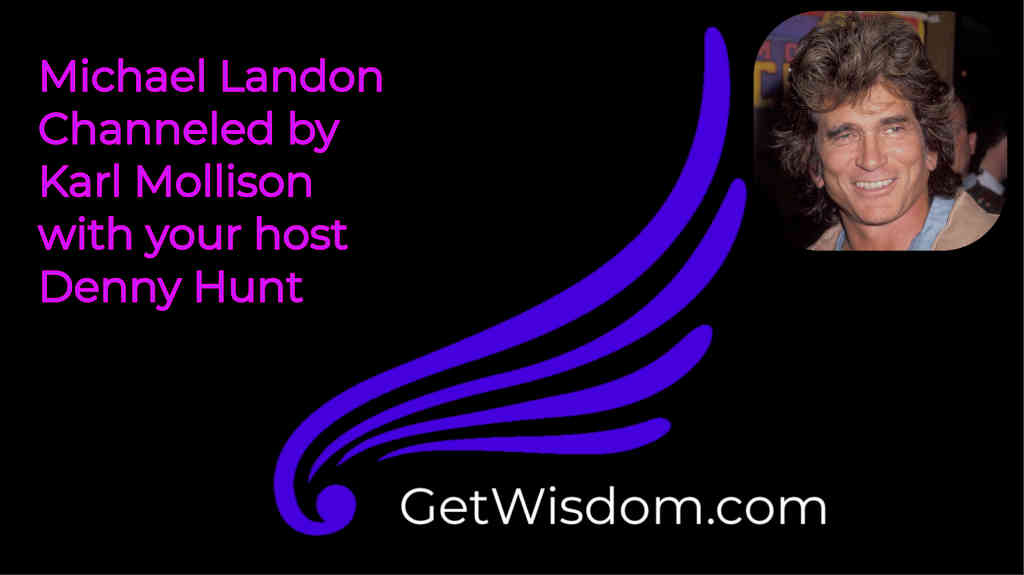 This Video Requires a FREE Participant Membership or Higher


Michael Landon Channeled by Karl Mollison 01Jan2020
From https://en.wikipedia.org/wiki/Michael_Landon
Michael Landon was born Eugene Maurice Orowitz; October 31, 1936 – July 1, 1991) was an American actor, writer, director, and producer. He is known for his roles as Little Joe Cartwright in Bonanza (1959–1973), Charles Ingalls in Little House on the Prairie (1974–1983), and Jonathan Smith in Highway to Heaven (1984–1989). Landon appeared on the cover of TV Guide 22 times, second only to Lucille Ball.
Michael was married 3 times and had nine children, some adopted and he seemed a very devoted father to his children whose birth dates ranged from 1948 to 1986. He was also able to parlay his TV popularity into using his own ideas for TV series namely Little House on the Prairie and Highway to Heaven.
On April 2, 1991, Landon began to suffer from a severe headache while he was on a skiing vacation in Utah. On April 5, 1991, he learned that he had been diagnosed with a particularly aggressive form of pancreatic cancer. 
The cancer was inoperable and terminal. On May 9, 1991, he appeared on The Tonight Show Starring Johnny Carson to speak about the cancer and condemn the tabloid press for its sensational headlines and inaccurate stories, including the claim that he and his wife were trying to have another child. During his appearance, Landon pledged to fight the disease and asked his fans to pray for him. 
In June 1991, he appeared on the cover of Life Magazine after granting the periodical an exclusive private interview about his life, his family, and his struggle to live.
On July 1, 1991, at age 54, Landon died in Malibu, California.