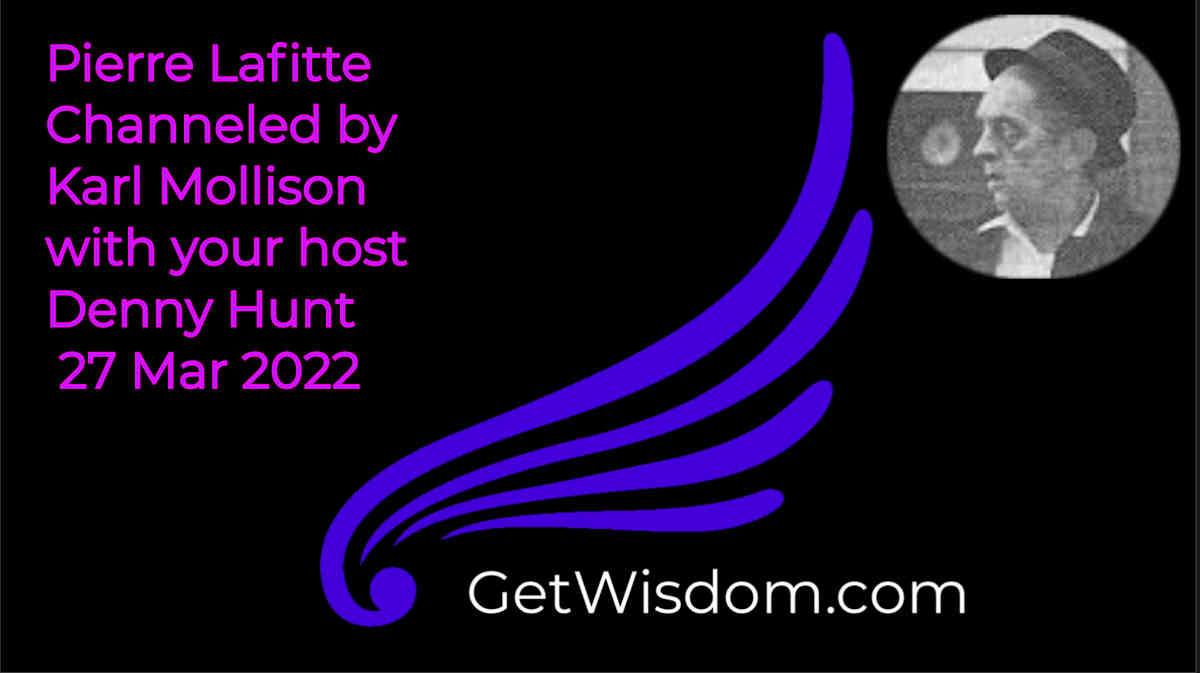 This Video Requires a FREE Participant Membership or Higher


Pierre Lafitte Channeled by Karl Mollison 27Mar2022
This background photo may or may not be Pierre Lafitte.
Upon his arrest by the FBI in the early 60's the CIA ordered all photographs of him removed and scrubbed. Allegedly they were successful except this one photograph of Jack Martin which was one of many, many of his false names he used throughout his nefarious dealings which started in Europe before the 2nd World War.
It is alleged that Pierre Lafitte was the logistical coordinator, or the CIA Lancelot project manager, working closely with Tracy Barnes, James Angleton and Allen Dulles, and on the scene in Dallas for the assassination of President Kennedy.
From A Secret Order, H.P. Albarelli, Jr.:
"There is also overlooked issue that Martin may not have been who he claimed to be. In 1963 and beyond, Jean Pierre Lafitte, an asset and sometimes contractor for the CIA and FBI since 1952, often frequented and worked in New Orleans. Using the aliases 'Jean Martin,' 'Jack Martin,' a 'John Martin.' Additionally, Lafitte had mysterious dealings with Guy banister and Clay Shaw…. Not to complicate matters, but it should be noted that Jack S. Martin had in early 1957 spent time in the psychiatric ward at New Orleans' Charity Hospital, where some patients from the East Louisiana State Hospital were transferred after that have been used as subjects in LSD and other experiments."
Judyth Baker's book and her own claims backed up in the newer version of her book Lee Harvey Oswald and Me corroborates Albarreli's recent book A Coup in Dallas where Pierre Lafitte's datebook services as the evidentiary centerpiece.
The idea here is that this piece of the puzzle, which is not definitive, further demonstrates how the saga of the Kennedy assassination turned the world in a decidedly dark direction especially with the complicit and controlled media that turned journalistic 'truth seeking" into the joke of the century.
Light Beings, which is what we are, including the one known as Pierre Lafitte, have a different and loftier view of this tragedy and is overshadowed in every case, by the current predicament of the Human Family.